ICARUS – LOVE HAS GONE (2018 REMIX)
Icarus was a band featuring me on Drums, Björn Eriksson (Vocals) Peter Edwinzon (Keyboards/Guitar)
Anders Måreby (Guitar/Backing Vocals) and Per Runesson (Bass)
We existed only for a few months in 1988 as functioned a bit as a "bridge" between Ghost and Unicorn.
This track was recorded by Dag Swanö the summer of 1988 on a 4 cassette porta.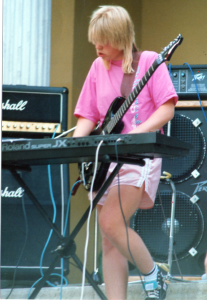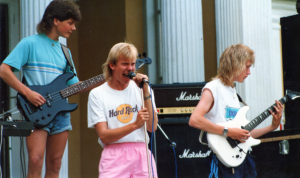 For some reason I don't have one single picture with all members of Icarus on it. This is as good as it gets!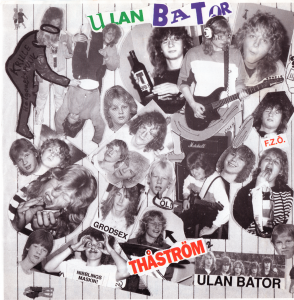 ULAN BATOR – GALEN VÄRLD (2018 REMIX)
This is probably my favorite Ulan Bator track.
I am not exactly sure when or why it was recorded (probably in 1990)
but it features some of my best fast drumming.
I play drums/backing vocals, Anders Lindberg (Vocals) Robban Gustafsson (Guitar)
Velo Rytsy (Bass) Chrille Svensson (Guitar)
K-ULAN – ALL SKA DÖ (2018 REMIX)
It was somehow standard for me to make solo projects in the style of the bands I played in.
This is one of them, inspired by the style of Ulan Bator. Enjoy!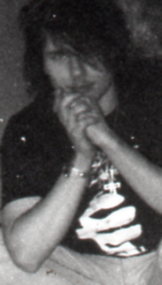 ANATHEMA – UNORTHODOX BELIEVINGS (2018 REMIX)
This is my "one song solo project"  Anathema from 1990, not the British band…
This track includes a riff later used for an Edge of Sanity track. Can you find it?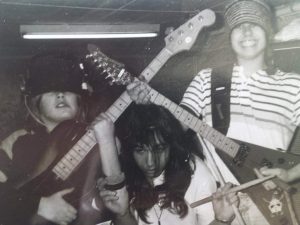 TÄRJANTULLE – THE BEST OF NÄSGODIS (2018 REMIX)
This is one of an endless stream of projects that I had
together with my friend Tony Särkkä (R.I.P.)
We were hooked on Wehrmacht and Protes Bengt at the time
And wanted to create something similar. So we formed Tärjantulle
with Timo Hagström on Bass. I "sing" and play Guitar, and Tony played
the drums in his own special way, placing the hi-hat as close to the
snare that he could, and put the stick underneath the hi-hat and created
an early form of hyperblast! I always thought the masters for this project
Was lost, but then I found something played backwards
on the Pan-Thy-Monium "…dawn" masters, and it turned out to be
Tärjantulle! So I remixed it and also got to hear it for the first time in a looong time!
The lyrics are in Swedish and very strange!
My personal favorites out of the 17 songs (in 3 minutes) are
"Läskiga Malmö" and  "Dennis var en Skrivmaskin"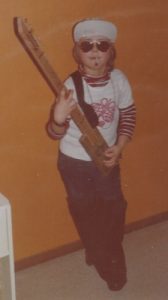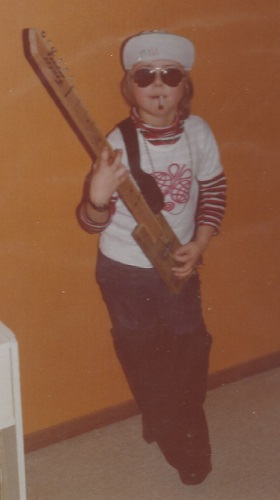 DAN SWANÖ – WHEN ALL IS SAID (2nd demo 1991) (2018 REMIX)
I never thought the master for this demos was still around, so i was real happy to
find it on one of the many cassettes! I remember that this was the second demo
I did of the track. I wanted to be sure that the other EOS members understood
the point of this track, since we couldn't rehearse it with a piano. I also
remember that Dread liked the first demo better, that was much slower,
And listening back to this one, he was absolutely right. My tempo keeping in
this one is more terrible than usual! I do think that my vocals sound really cool here!
UNICORN– MESSAGE FROM A DISTANT SKY (2018 remix)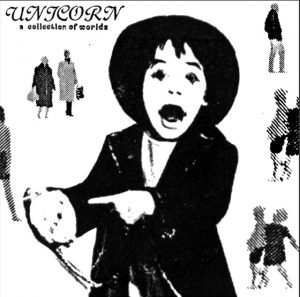 The 1st Unicorn demo is very dear to me, and it represents a very special time in my life.
This track in particular brings me back to those days again.
I remixed it from the original mastertape!